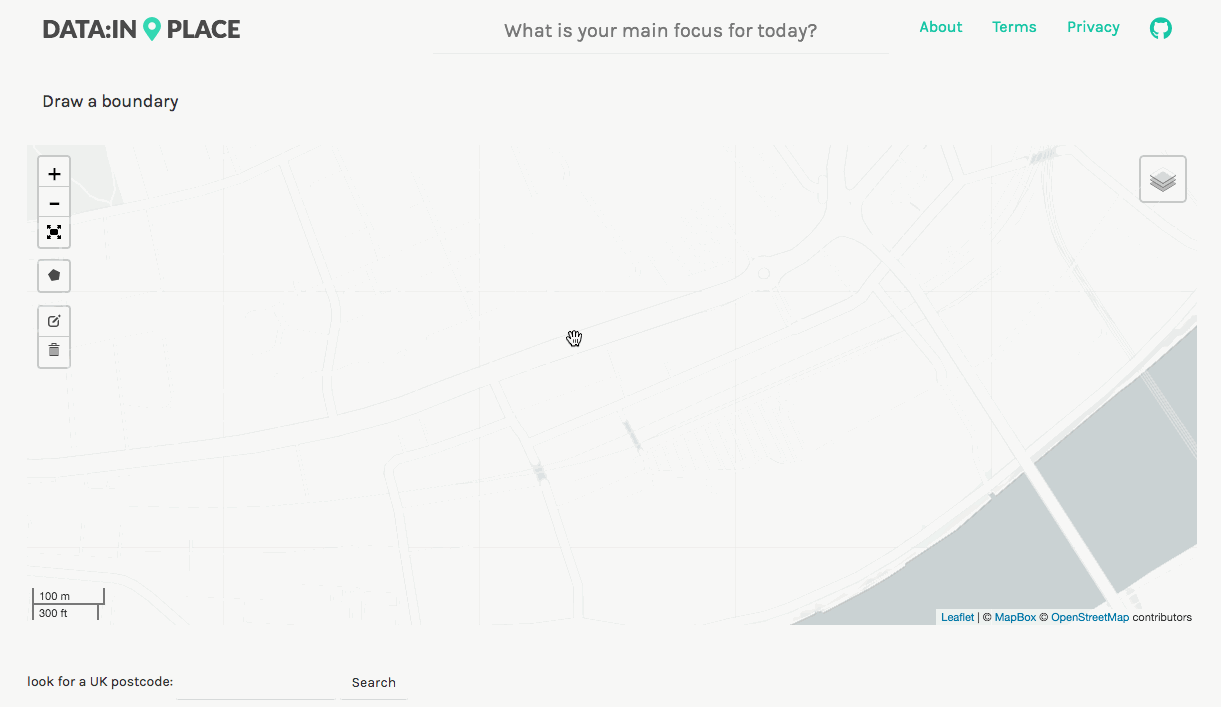 1

First, choose an area on the map
Find an area on the map
Pan and zoom the map to find location you are interested in exploring or search for a UK postcode.
Draw a boundary on the map
Draw a boundary on the map using the polygon tool.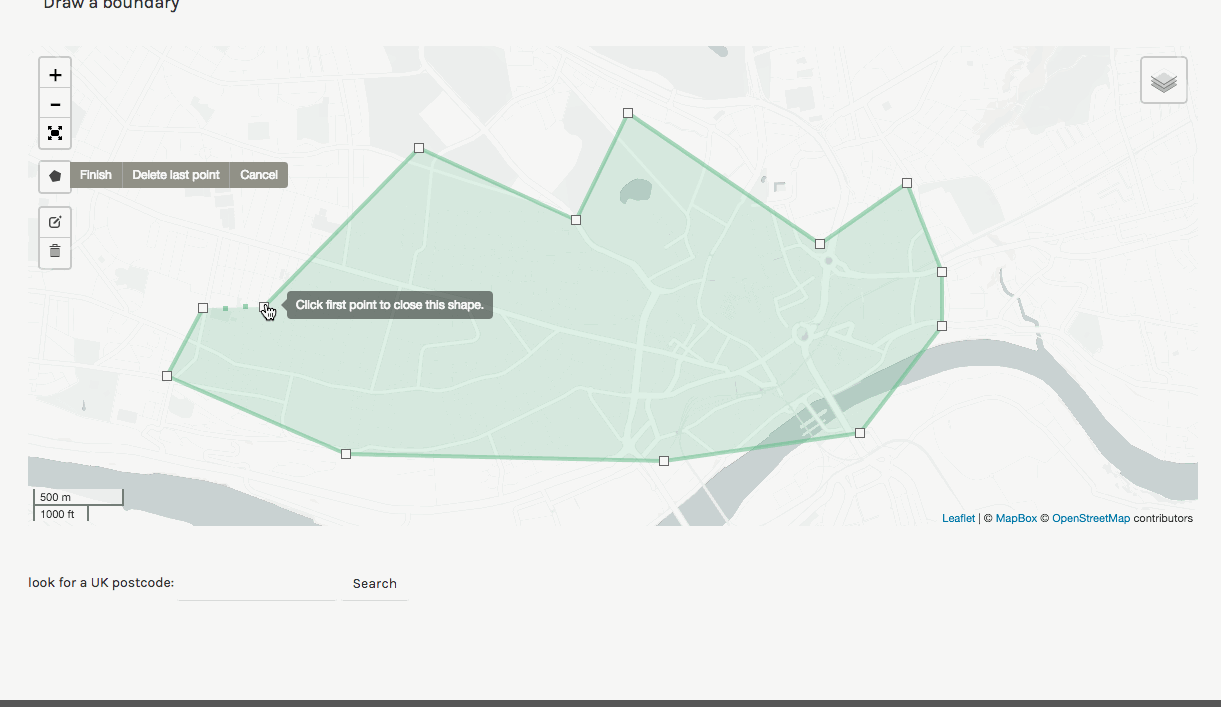 2

Define your query using the map
Explore official areas
Map shows you the official areas that are intersecting with the boundary you draw. You can pick and choose which areas you are interested.
Aggregation level
By zooming in and out you can define the aggregation level for the open data.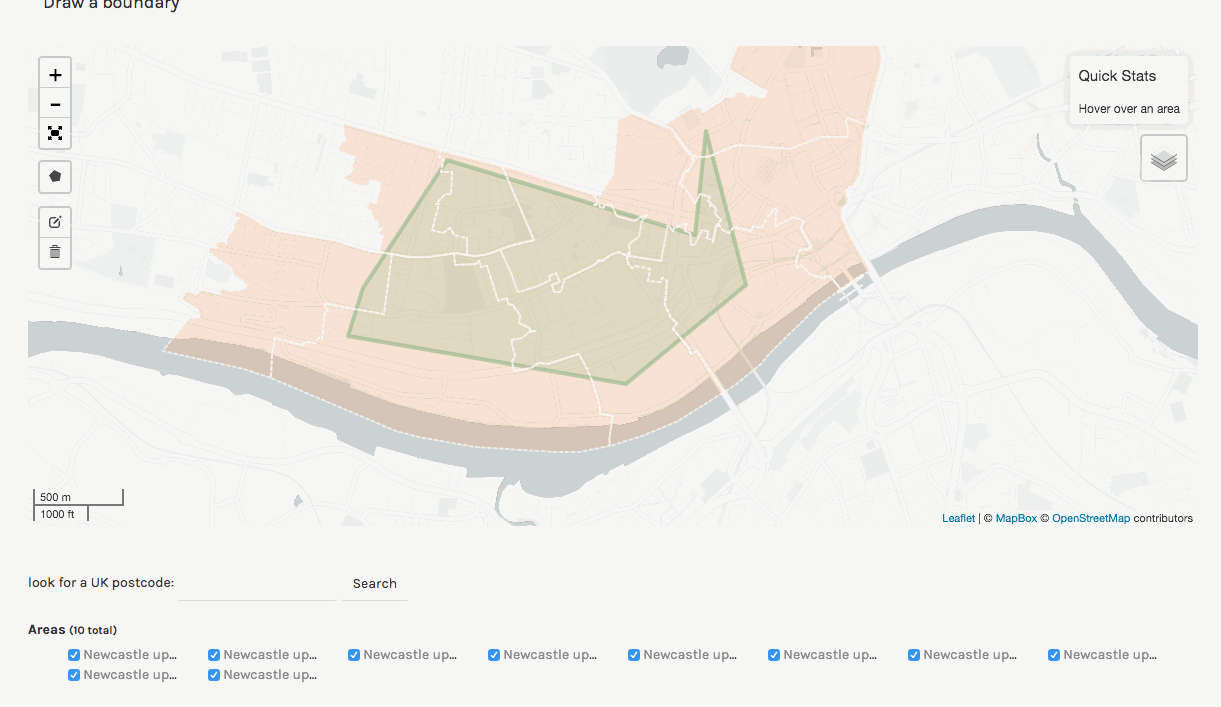 3

Choose an open dataset
'Open data' in a click
Choose a dataset you are interested in and data-in.place fetches it from the publisher, based on the map query. Can't find a dataset, request it to be added.
Instant query updates
When zooming in and put on the map or modifying the boundary new data is pulled on the fly.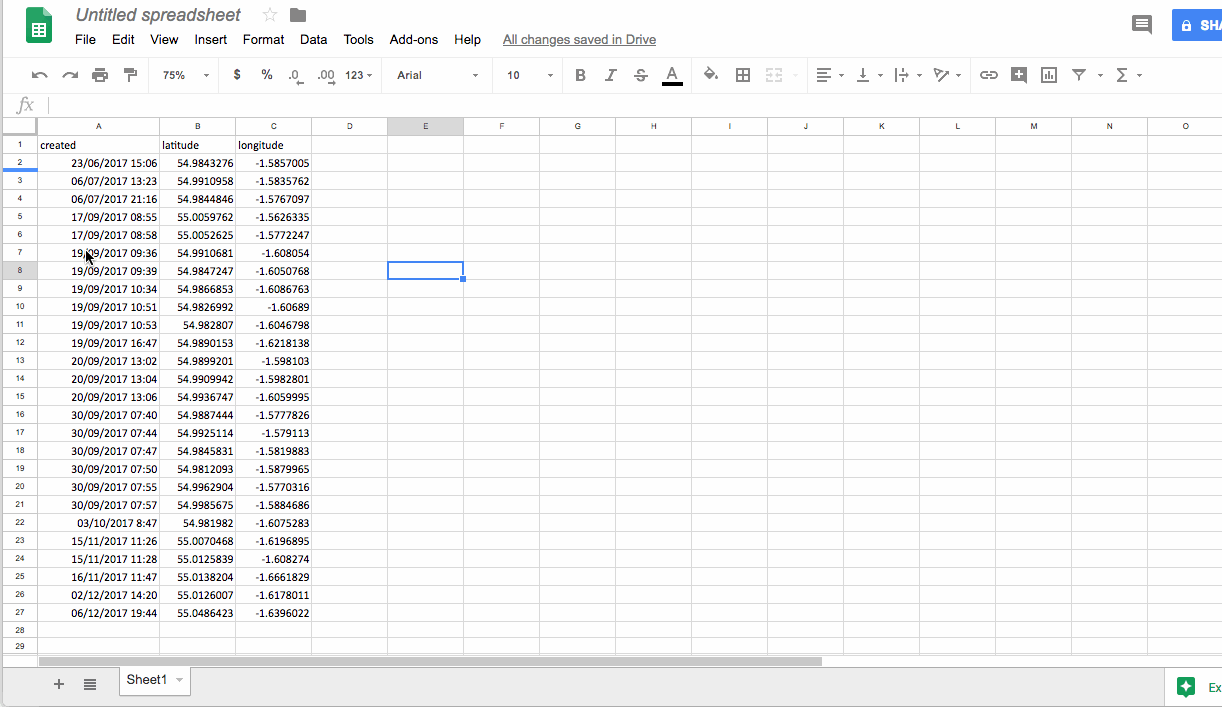 4

Map your own data
Want to see your own data on the map
data-in.place is built on top of RAWGraphs and works with delimiter-separated values (i.e., csv, tsv) as well as with copied-and-pasted texts from other applications (e.g., Microsoft Excel, Google Spreadsheets, TextEdit, …). It also works with CORS-enabled endpoints (APIs) and JSON files.
Automatic georeferencing
When data-in.place detects that geography it will automatically put it on a map. It works with multiple different geographical representations (e.g, longitude & latitude, UK Postcodes, ONS areas, ...).
No worries, your data is safe.
Although data-in.place uses server-side operations to process geographic information, your data is never stored on the server!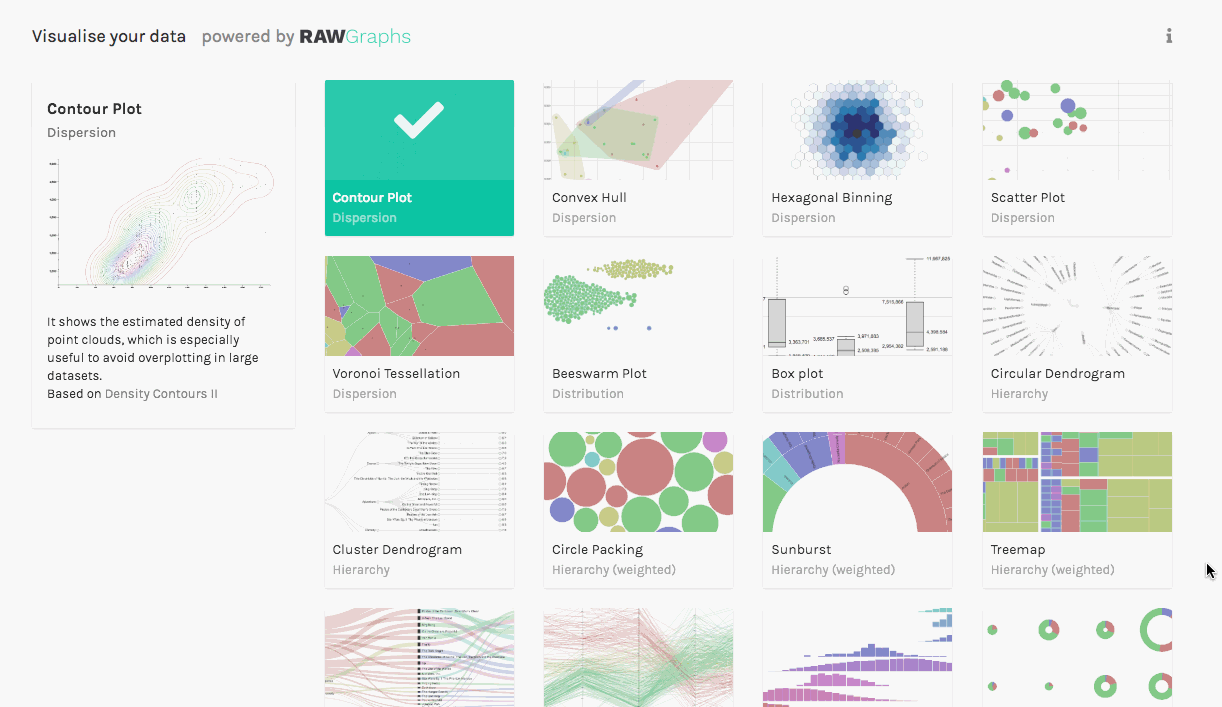 5

Visualise the data
Make charts and graphs
Using RAWGraphs' awesome visual models build your graphs and charts. You can also download them to share with others or work on them elsewhere.